Big impact,
Clearly explained,
Can't lose
The global impact of your advocates is simple to understand right down to what matters most- revenue.
Be the team owner who sits back and takes all of the credit or the quarterback with a clear playbook on how to drive up the score or both.
Either way, you'll be the hero. (This was the last sports analogy, we promise).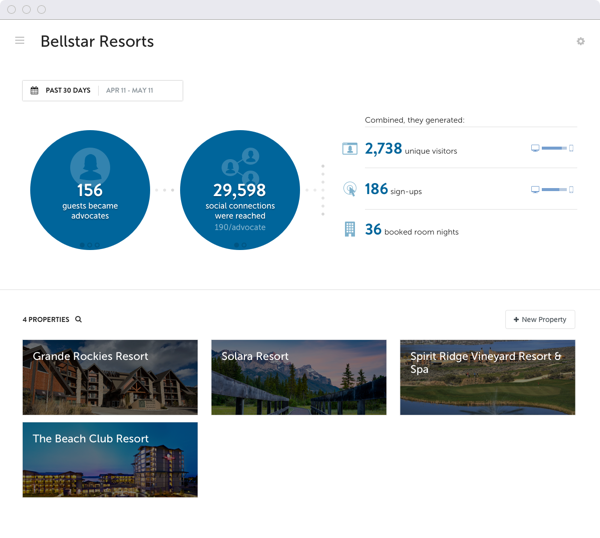 Track your advocate activity
Every guest has their own story. See exactly what was done to help your brand grow and earn new guests.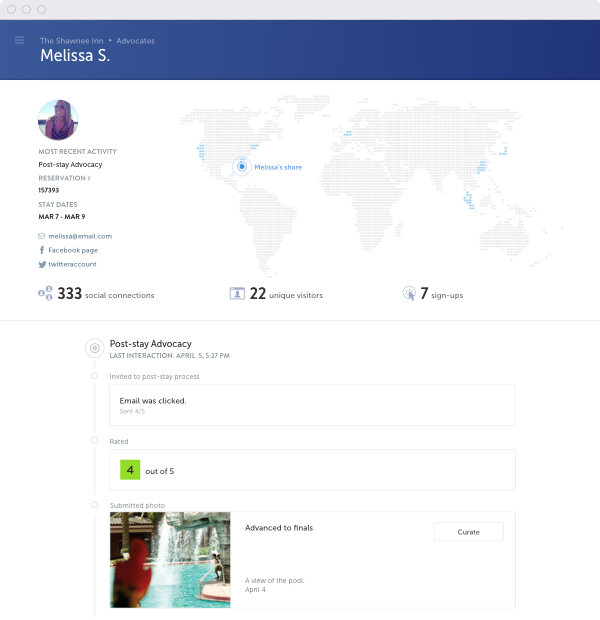 Thoughtful interactions that won't clutter up your workday
Designed with busy hotel pros in mind, from the marketing team to the revenue managers to the front office staff. Flip.to gets everyone involved minus the hassle.
Your front desk will receive an email every morning with arriving advocates. That's just one of many push notifications sent to the different members of your team.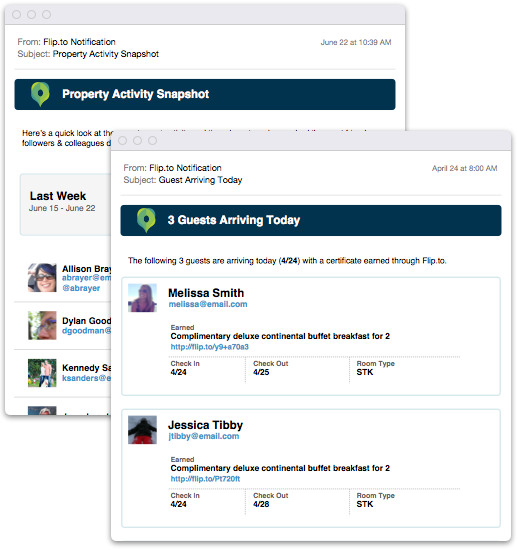 Grow the impact of your new team of advocates in a way that's simple, visual, team-oriented and measurable.
Request a demo