Our partners
Weaving advocacy into seamless guest experiences
Booking Engines
Engage guests when they're most excited about their new trip in a way that feels natural, and good things will follow. Pre-stay engagement is a crucial building block for advocacy.
Our ever-growing team of booking engine partners makes it simple for hotels to boost direct bookings with the flip of a switch.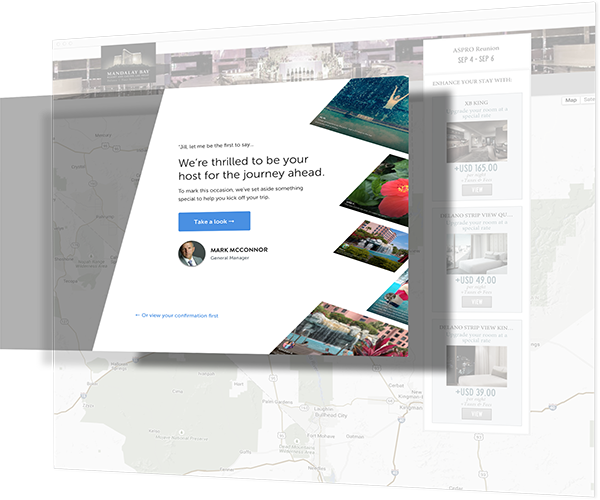 Featured Partners
In1 Solutions helps hotels win more direct bookings and get greater brand exposure by providing a seamless distribution path from the PMS to the hotel's website, to its chosen OTAs, and to a global market.

As the leading cloud platform for hotels, SiteMinder allows hotels to attract, reach and convert guests across the globe. We serve hotels of all sizes with award-winning solutions for independents and groups alike, wherever they are in the world.

Nozio supports hoteliers in implementing hotel marketing strategies, placing direct sales as the key channel of distribution. Their attract > convert > share strategy merges modern distribution needs to maximize revenue.

Lanyon Passkey — part of Lanyon's Smart Hotel Cloud software — is the leading reservation, upsell and optimization software used to streamline and automate meetings and event bookings.

Trust International is one of the world's leading CRS providers and international hospitality partners helping hotel chains and hospitality with the latest distribution solutions.

SHR is an innovative provider of advanced distribution technology and services for the hospitality industry. SHR's Whiteboard Labs provides custom solutions including booking engines, website design, and cutting-edge applications.
---
Agilysys VisualOne
Aro Digital Strategy
AutoClerk
AvailPro
avvio
b4checkin chameleon
BookAssist
Buuteeq
CloudInn
Club Essential CENETIC
CompuCast
Epoque Hotels
Five Star Hotel Systems
Fuel GuestDesk
Genares
Globekey
GNA Hotel Solutions
GuestCentric
HotelEngine
Idiso
In1 Solutions BookIn1
InnLink
InnQuest
innRoad
IQWare
Kognitiv
Luxury Res
Memorandum
MICROS WebHotel
Mirai Espana
NetAffinity
Northwind Maestro PMS
Open Hospitality
Passkey
Pelican Hotel Solutions
QNT Hospitality
Regatta Travel Solutions
ReservHotel
ResNexus
Resort Data Processing (RDP)
ResortSuite
ROIBack
RoomKey
SynXis
Sandrix Technologies
Sceptre Hospitality Resources
Silvertravel
Softbooker Technologies
Staah
TravelClick iHotelier
TravelTripper RezTrip
Trust International Guest Booker
Vizergy Secure-Res
WebRezPro
See Full List
"Flip.to allows hotels to create new revenue opportunities by turning group guests into trusted advocates. For our customers, groups often represent 20% or more of their overall business.

Now by adding Flip.to to the mix, they can use those guests as part of their overall marketing reach. Imagine if people who are coming to your hotel for a specific event can attract people who are not coming to the event to your property. That's how powerful this is."
Marketing & Retargeting
Every aspect of the advocacy platform is uniquely designed to fit with the brand goals of each customer.
Exceeding those goals is even easier with partners who are experts in capitalizing on strong brand connections.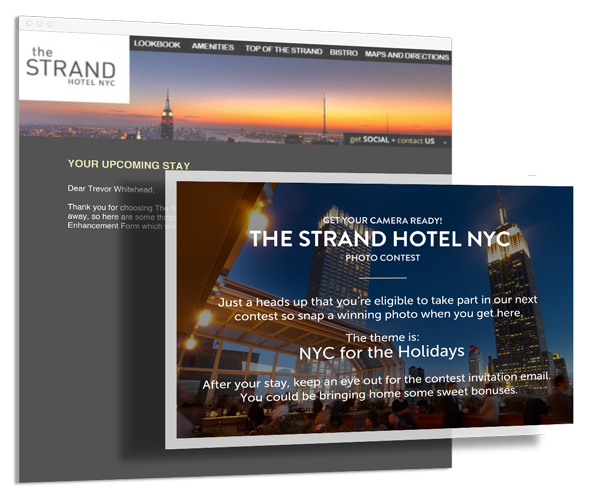 Featured Partners

Digital Alchemy is an industry-leading hospitality CRM provider for hotels, resorts and spas. Their proven Responsive Marketing™ system delivers more opportunities to build incremental revenue.

Fuel is a true full-service marketing agency, focused on simple and effective solutions that deliver measurable results. Thought leaders in the industry publishing everything from traveler insights to weekly podcasts with insight from subject-matter experts and Fuel's own extensive experience.
"We were early proponents of Flip.to - our customers were among the first to sign on. Based on the outstanding results those hotels had, we wanted to pursue a deeper partnership for the benefit of all of our customers.

Flip.to helps hotels capture the marketing potential of their guests. Their platform allows a hotel to reach the family and friends of their guests in a way that feels right - it's one of the most authentic forms of marketing."
Flip.to Global Advocates
No one knows your country better than a local, so we've partnered with like-minded companies to help bring advocacy to the world at large.
---
In1 Solutions helps hotels win more direct bookings and get greater brand exposure by providing a seamless distribution path from the PMS to the hotel's website, to its chosen OTAs, and to a global market.

The Brand Mix works with hotels to implement, manage, and report on successful brand advocacy campaigns that results in more bookings from a hotel's own website.

Worldhotels is a global brand that brings together some of the world's most unique and independent hotels. It targets savvy business and leisure travellers that seek an authentic and local experience when choosing a hotel. Worldhotels now offers 450 hotels in 250 destinations and 65 countries worldwide.
Join us
Become even more remarkable to your customers
Flip.to partners with companies that readily embrace new ideas and strive to do right by their customers. Our aim is to work together to drive measurable bottom-line results with a high level of service.
We believe partnerships should be meaningful, reciprocal and most importantly, to the benefit of our mutual customers.