A better experience for guests, a big impact for your hotel
Change the conversation you have with your guests when they've packed and gone home.
Let your guests tell their story, reward them along the way and turn their memorable moments into amazing brand connections around the world.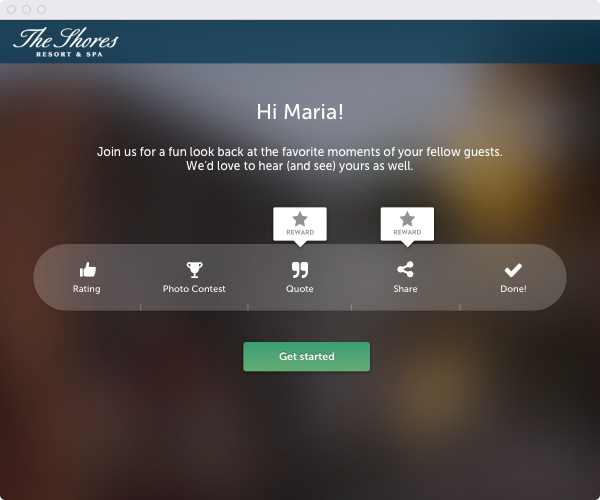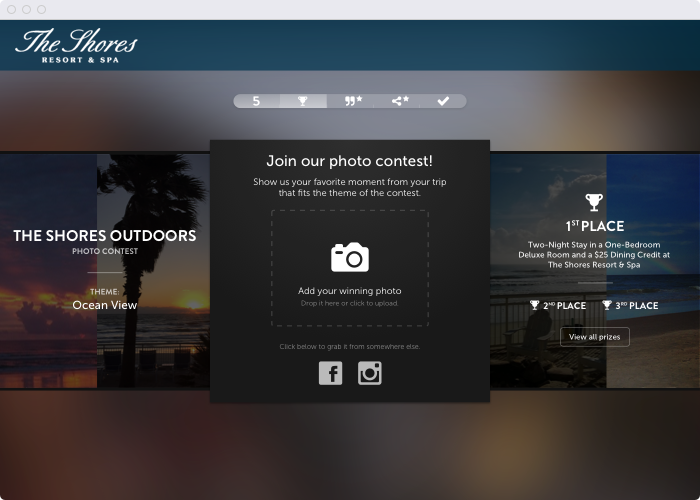 Gather rich photos from a perspective that only your guests can provide
Capture everything from poetic sunsets to silly family selfies through beautiful, perpetual photo contests.
This step only appears when you have Photo Advocacy enabled.
Collect candid quotes and insights on your hotel that are genuine and personal
The authentic voice of your guests has more personality, carries more trust and is well-suited for marketing your hotel.
Crowdsource creativity
Easily curate your hotel's brand story through the creativity and the authentic voice of your guests.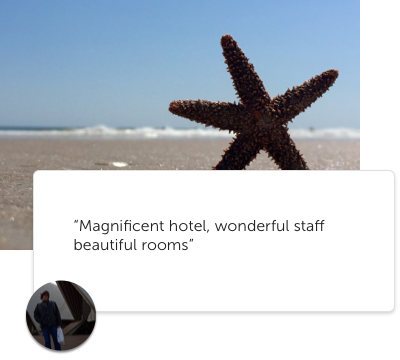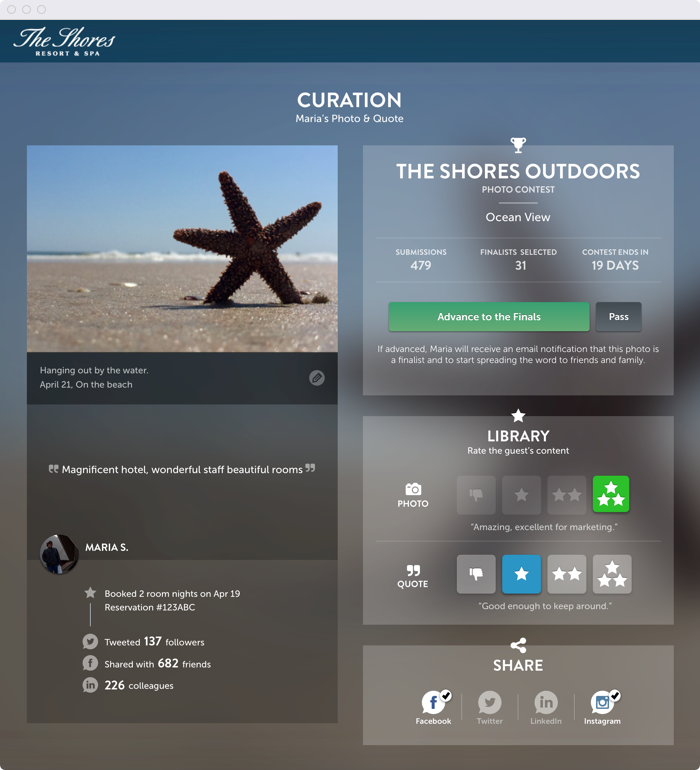 Approve all photo submissions
Advance only those photo submissions that portray your brand appropriately. Click pass and it will never be seen by the public.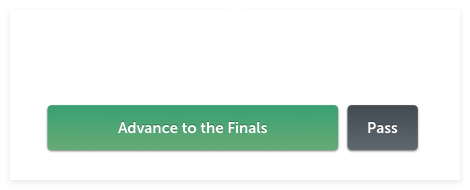 Like it? Give it a high rating
Your rating for each quote and photo determines how it's used across the platform.
Only "excellent" items get prominently featured on your website and photo contest.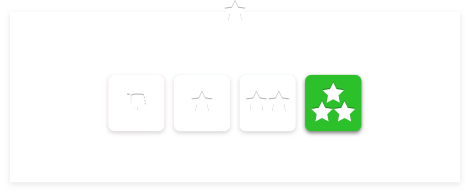 Share with your followers
In just a few clicks you'll have a neatly packaged image to post to your social network that is fresh and current.

Every stay leads to a richer story to tell. Let your guests have their say and see their collective impact.
---
Encourage guests to relive their fondest memories and share the highlights of their stay
Reach a global audience with the most compelling, most trusted introduction to your hotel
Make it short & sweet - for your guests, their networks and your team
---
And that's just what happens every day with Post-stay Advocacy.
Request a demo