Homepage Component
Curated, timely social content paired with an entirely new kind of call-to-action.
An incentive to unlock…
Place the Homepage Component on your site so your visitors can see a timely, special offer that they can unlock.
They earn it by becoming an advocate when they book direct.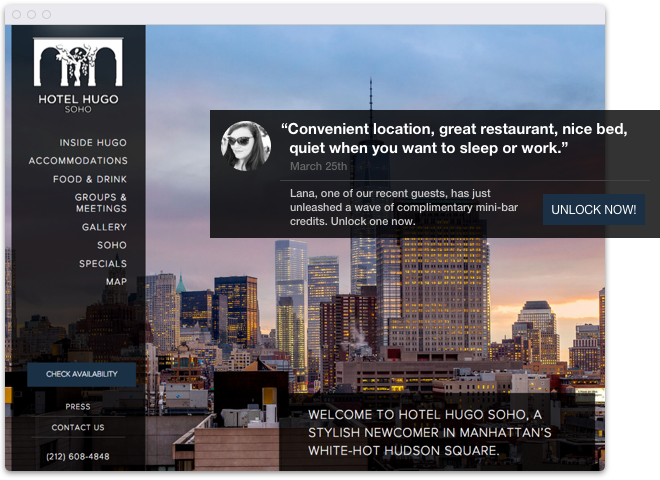 …and a reason to book direct
Introduce a call-to-action that's designed for visitors who might not be ready to book just yet.
Aside from learning who your potential guests are, your hotel now has a certificate sitting in their inbox, increasing the chance that they will return and book.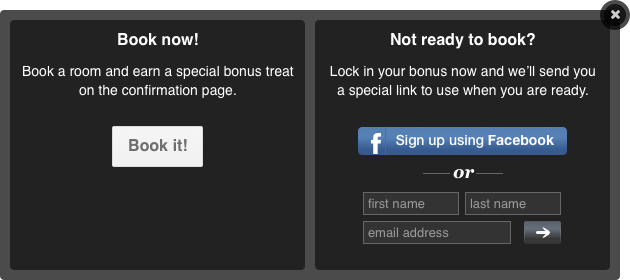 Quotes List
Showcase the authentic stories and candid insights from your guests at a glance.
Short & sweet quotes make a lasting impression
Attention spans are short and reviews can run too long.
Resonate with future guests by sharing your guests' recent experiences in a way that feels like a conversation with real folks who had a great time at your hotel.
The list is always up to date with the most recent quotes, and only showcases content that you curated and ranked highly.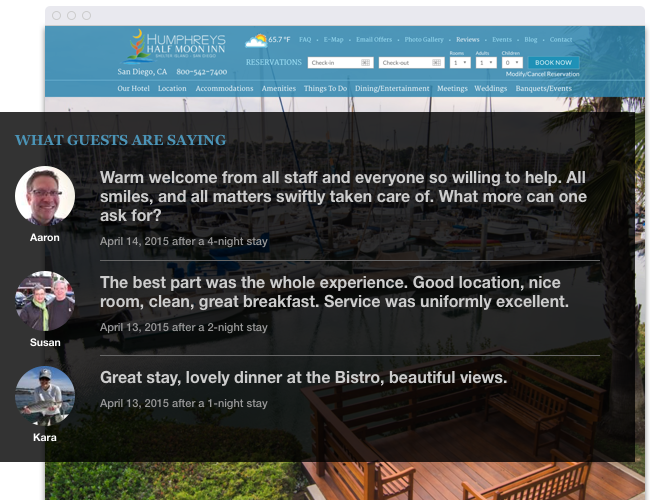 Supercharge your site and let guests share your brand through their own stories.
Request a demo