The aprons were tied, the Crock Pots were in-line, and the heat was ablaze during Flip.to's First-Ever Chili Cook-Off. With chilly weather (74˚) sweeping across Florida, there wasn't a better time for a warm bowl of chili topped with ooey gooey cheese and a dollop of sour cream (unless you are Ed who despises anything with sour cream.) Plus, office bragging rights were on the line, which hold a lot of weight around here!

For some, it was about trying the newest recipes they found online the night before or maybe stopping at Wendy's and asking to fill their Crock Pot. For the seasoned veterans, it was about cooking recipes passed down from generations and toiling over perfection for hours, days, or even weeks! Contestants were starry-eyed and hopeful, however, they were unaware of the domination that was about to pursue.
Everyone was given a ballot to cast their votes for Team Favorite, Best Texture, Best Color, Best Consistency, Best Spice, Best Flavor, and Best Aroma. After the votes were counted, the winners are (drum-roll):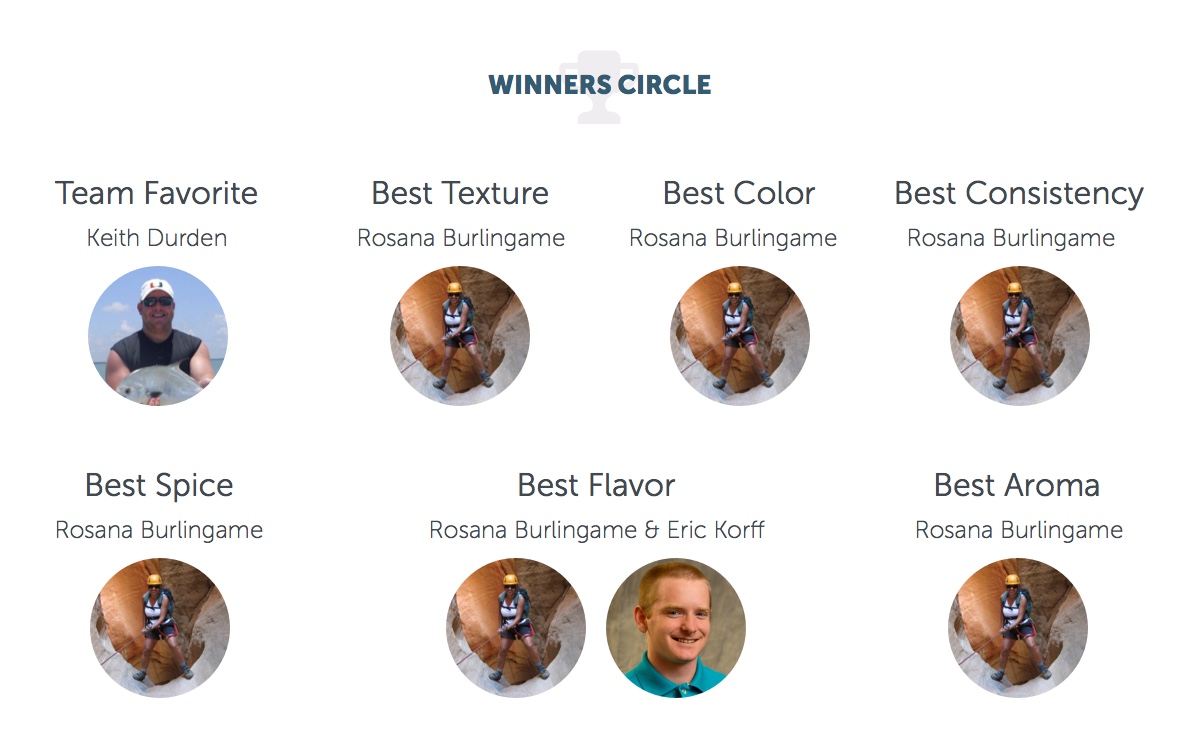 Overall, the hard work paid off (mainly for Rosana) and the team got to eat some pretty darn good chili. I mean, look at those happy Flip.to-ers!

After the tastings were done, votes tallied and the TUMS taken, all-in-all things didn't get too fiery. The bar was set high thanks to the winners' Martha Stewart like chili-cooking skills. Truly, everyone was a winner–even the slackers who didn't participate, which I can say because I was one of them. Until next time!