Platform
Build an ever-growing team of advocates who have a massive impact on your hotel's reach and bottom line when you let your guests share their stories to the world
Management
Fits effortlessly in your day-to-day
When your guests help your hotel tell a richer story to the world, there's little effort required for big results.
Our account makes it incredibly easy to understand the global impact of your advocates - individually and combined - and has everything you need to help make it even bigger.
Take a look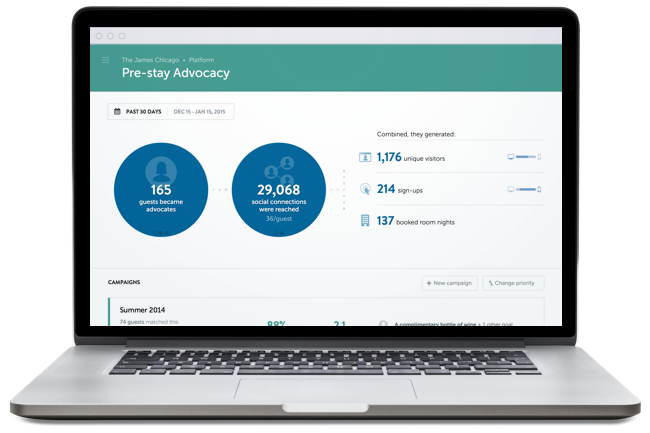 Going live
Switch on an entirely new channel of business
It's incredibly easy to go live thanks to a well-designed platform and a talented, friendly support team.
Most hotels are live within days to a few weeks.
See how simple it is